Prestashop Accessibility Enabler Installation Guide
This article shows you how to easily install Accessibility Enabler on your Prestashop website. To install the Accessibility Enabler on the website, follow these steps:
1. Copy the Accessibility Enabler Org ID that is given to you during the onboarding process.
The OrgId is given when you create an Accessibility Enabler account. If you don't have an account yet, please create a free account here. After creating your account you will be taken through a user-friendly, short onboarding process.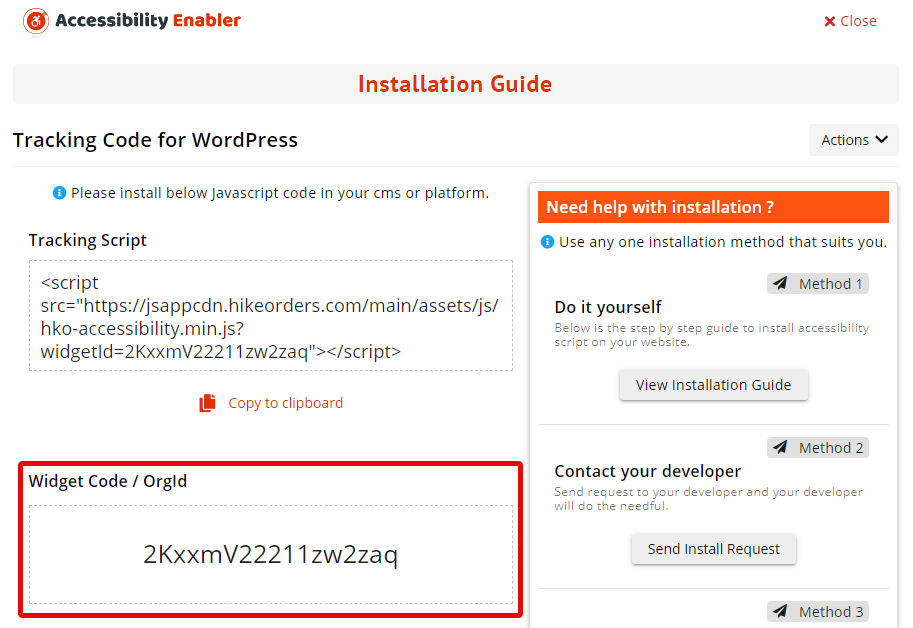 2. Login to your Prestashop back office account.
3. Go to Module Catalogue. Click on Upload Module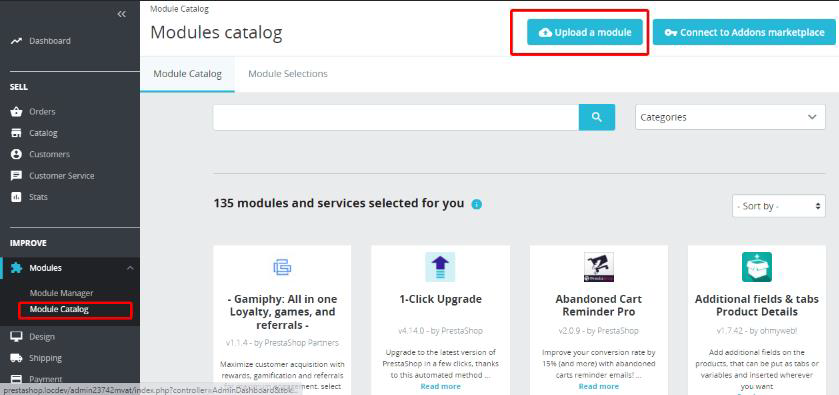 4. Download Prestashop adddon here
5. Located the accessibilityenabler.zip ( module file that you downloaded in previous step ) on your computer and load it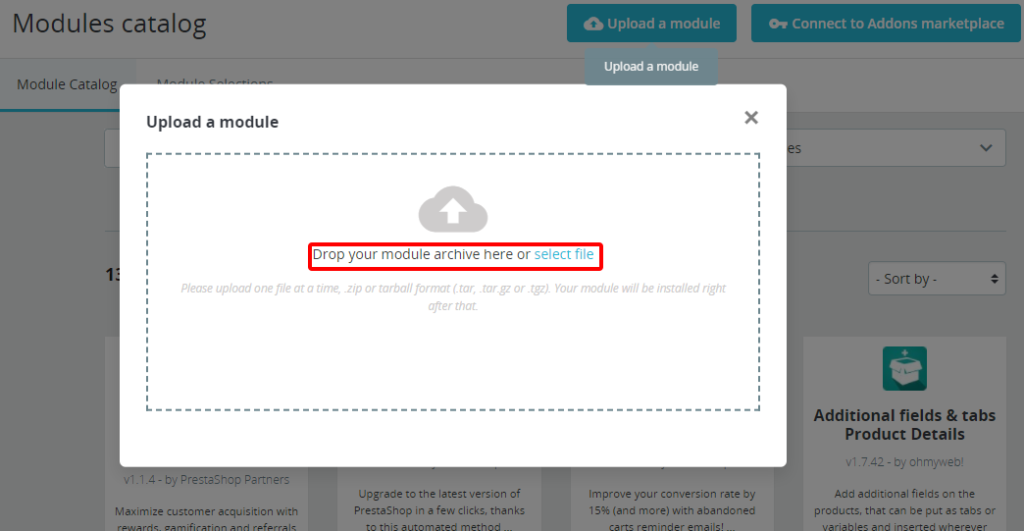 6. After module gets installed, Go to Module > Module Manger. Find Accessibility Enabler from list of modules. Click on [Configure] button.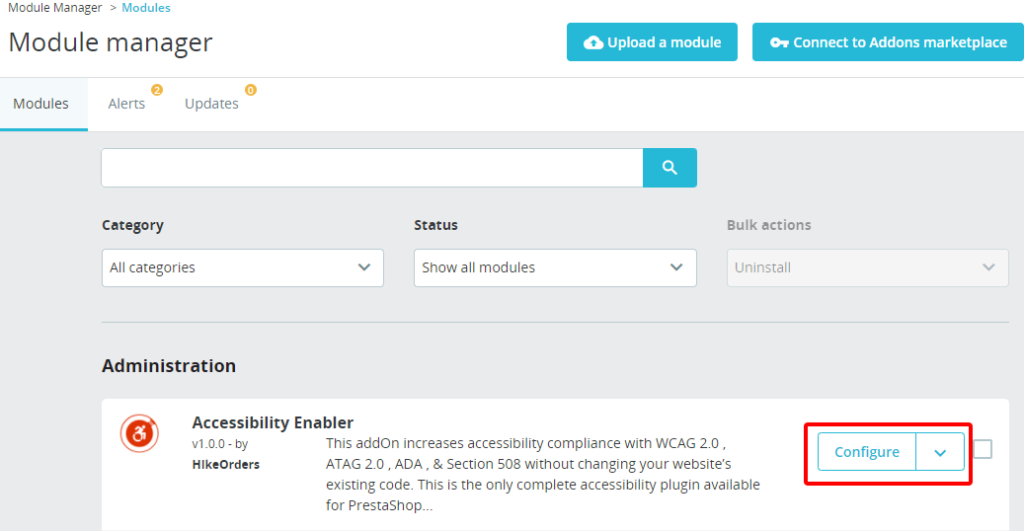 7. On the module Configure page, enter the Org Id to activate Accessibility Enabler on your website.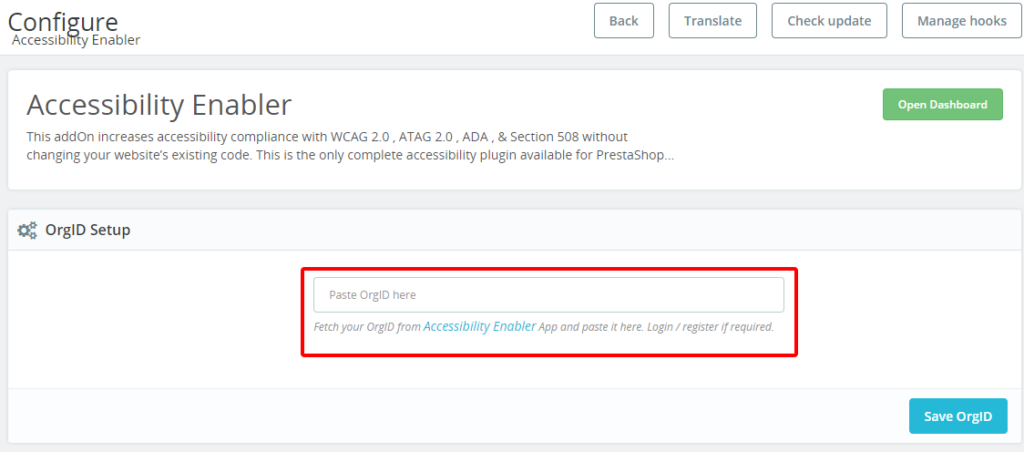 8. Click on Save OrgId in your Accessibility Enabler config screen (inside Prestashop)
9. Go to your website frontend and you must see the Accessibility Enabler icon along the right-hand side.