Ultimate WordPress plugin to Improve website accessibility
Accessibility enabler makes your WordPress site more accessible in 2 minutes
Start 3-Days Free Trial
No card required | Select plan later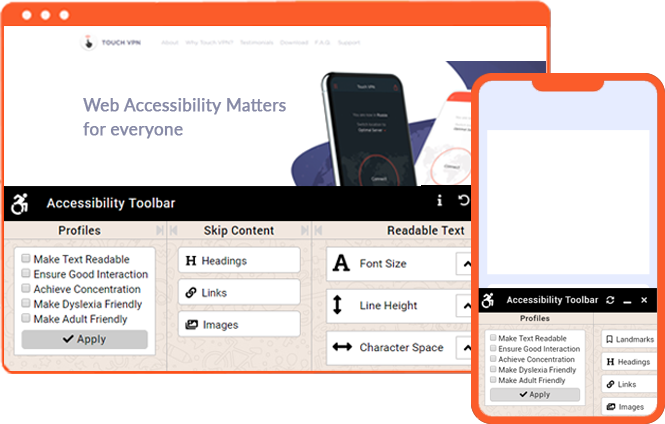 Accessibility enabler integrates seamlessly with WordPress
About WP accessibility plugin
Our WP Accessibility plugin is easy to install and configure. After you create an account with accessibility enabler our user-friendly onboarding process provides you with the OrgID, which you should just copy and paste into our accessibility plugin. That's it.

About WordPress
WordPress is the most popular content management system used by millions of websites. It is one of the most flexible yet simple CMS made available at no cost. It said to power 85% of all the website on the internet and has thousands of plugins that extend the core functionality of WordPress.
Make your website a better place for everyone
Accessibility Enabler helps thousands of people to overcome their disability every month. Add an accessibility toolbar to your website and build a better society around yourself. Start making your contribution from today.
Try For Free