Remove Orange Banner At Bottom Of The Screen
You may be seeing a banner on the right bottom side of the website like below: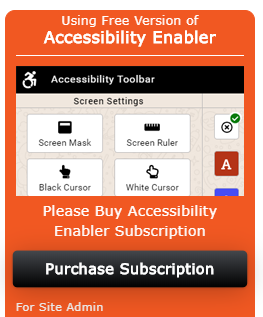 Why do I see this banner?
If the subscription are not purchased, then we give you a lite version of our app for free and show a small banner on the bottom right corner.

How to remove this banner?
You can remove this banner by purchasing a plan. To purchase plan click on the button below
What's the another way to remove this banner ? ( For Free )
Give us a positive review on any one of these platforms and get one month of free usage.
You can write about product, features, ease of installation, etc. Please let us know after you have submitted the review. We will adjust your account for free usage.
Terms and Conditions
This offer can be used only one time for any given account.
We will give you 16,000 page views valid for 30 days.
If your website has more than 16,000 page views in a month, then you will end up purchasing subscription to accommodate extra traffic in the same month.
This offer is valid for all new and exiting customers.
Does the banner get removed immediately after I purchase the plan?
Yes, the banner gets removed immediately after you purchase any plan.

Why don't you inform me before putting the banner on my website?
We always keep you informed about your credits balance. We just don't put the banner on your site and keep ourselves quite. We send you emails regarding the same.
How do I make sure that the banner is not showing again next time?
You can make sure the banner is not showing again next time in 2 ways
Please keep an eye on your page view balance. Take immediate action when we inform that your page views are low every month
Purchase the whole year plan. That way you can avoid this happening at least for the next 1 year.