Web Accessibility Benefits
Know your ROI on web accessibility
When it comes to web accessibility ROI, it depends on both tangible and non-tangible values. We have presented here all the factors that you should consider while calculating accessibility ROI.
Start 3-Day Free Trial
No card required | Select plan later
Increase Sales
Make your sales the highest this year
Did You Know: Every website has at least 25% of its total traffic coming from people with one or more disabilities.

Today, you are losing these visitors because your website isn't best suited for them. With that, you are also losing the word of mouth that these users would have generated for your business.

Increase your sales by converting 25% more visitors into your customers.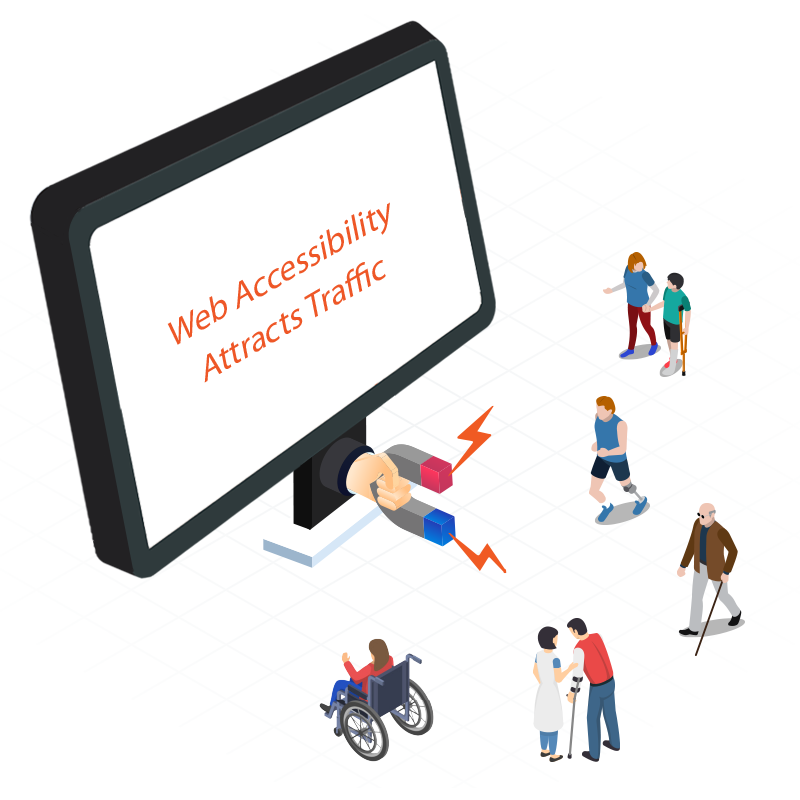 More Brand Equity
Raise your brand value and get ahead of your competition
Did You Know: Accessibility creates a positive experience with your brand and turns customers into brand advocates - researchers say.

Your customer notices everything just not for themselves but even for others. They build empathy towards your brand when they see your efforts towards accessibility. They invariably start trusting your business more and speak about your brand with their buddies.

Instantly boost your word-of-mouth marketing by making your website more accessible for everyone.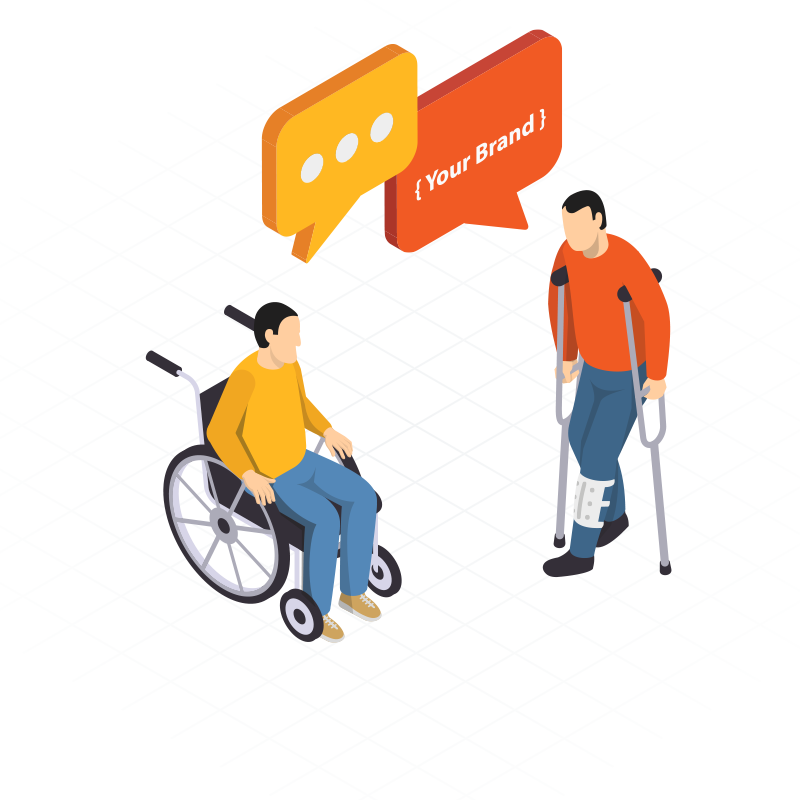 Accessibility Initiative
Make your corporate social responsibility program remarkable
Did You Know: World health organization has identified 2 billion disabled people - that's 37.5% of the world's population.

You can contribute to the lives of these people by making your website disability-friendly. You make their life easy with your accessible website. In another way, this expands the reach and impact of your corporate social responsibility program.

A barrier-free website is one of the best social responsibility that your company can pursue.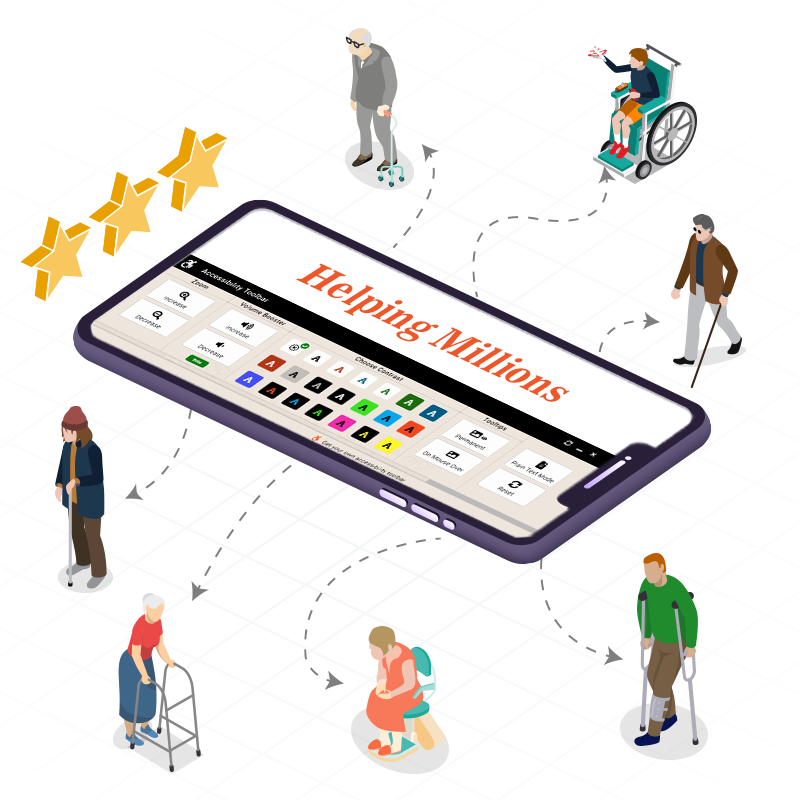 Our web accessibility solution at a glance
Learn about our digital accessibility solution in few minutes. Quickly understand features and benefits and find out if we are the right fit for your needs.
Make your website a better place for everyone
Accessibility Enabler helps thousands of people to overcome their disability every month. Add an accessibility toolbar to your website and build a better society around yourself. Know more about accessibility plugin and accessibility solutions
Start 3-day Free Trial
No card required | Select plan later