SquareSpace website accessibility plugin
Accessibility plugin that makes your SquareSpace sites more accessible.
Start 3-Days Free Trial
No card required | Select plan later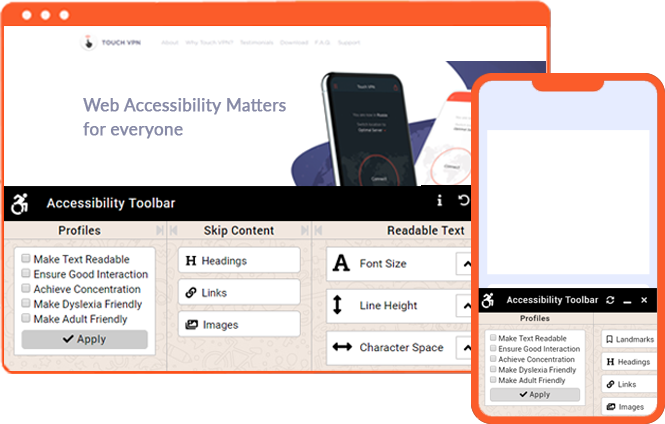 Making your Squarespace site more accessible
Integration Overview
Once you create an account with us, our onboarding screen will guide you with the rest of the configurations and give a script to put on your SquareSpace site. You should just copy the script and inject it into your site via UI given by SquareSpace – don't have to deal with your site code.

About SquareSpace
SquareSpace is all in one platform to build and grow your business with amazing online presence. It has many templates that helps to build a website for any kind of requirements at ease. It has all the functionality to reach and grow your audience built into it.
Make your website a better place for everyone
Accessibility Enabler helps thousands of people to overcome their disability every month. Add an accessibility toolbar to your website and build a better society around yourself. Start making your contribution from today.
Try For Free