Increase accessibility of your shopify store
We help shopify sellers adhere to accessibility compliance
Start 3-Days Free Trial
No card required | Select plan later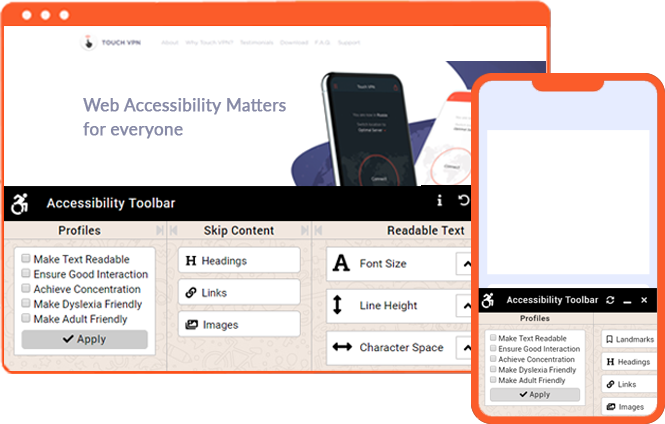 Accessibility enabler integrates seamlessly with shopify store
Integration Overview
We have to build a Shopify app to enable a one-click easy setup. After registration, you can connect your Shopify store and install the accessibility enabler app on to your store.

About Shopify
Shopify is a cloud-based commerce platform for online businesses. Merchants can use the Shopify software to set up and manage their stores across many sales channel including web, mobile, social media, brick-and-mortar locations.
Make your website a better place for everyone
Accessibility Enabler helps thousands of people to overcome their disability every month. Add an accessibility toolbar to your website and build a better society around yourself. Start making your contribution from today.
Try For Free