Increase accessibility of easy digital downloads store
We help EDD store owners adhere to accessibility compliance without changing your existing code
Start 3-Days Free Trial
No card required | Select plan later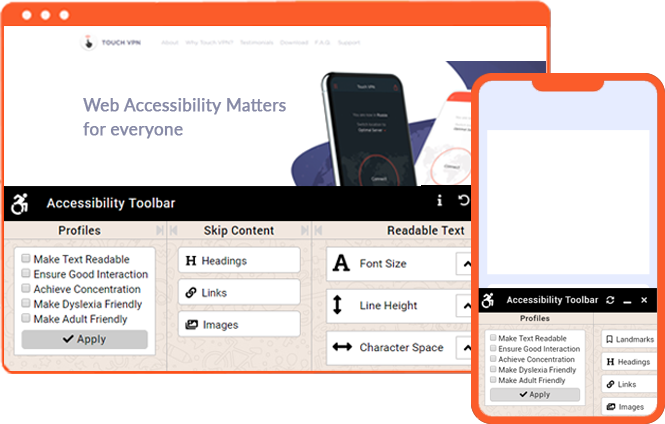 Accessibility Enabler integration with Easy digital downloads
Integration Overview
We have a plugin to help you with an easy setup. After registration, you can insert your unique OrgID to get the accessibility enabler app working on your store.

About Easy Digital Downloads
Easy Digital Download is a WordPress based platform for businesses to sell eBooks, PDF report and other digital products. Organizations use EDD software to set up and manage their digital product sales at ease.
Make your website a better place for everyone
Accessibility Enabler helps thousands of people to overcome their disability every month. Add an accessibility toolbar to your website and build a better society around yourself. Start making your contribution from today.
Try For Free