Best drupal module to improve website accessibility
We help all drupal sites to improve their website accessibility in no time
Start 3-Days Free Trial
No card required | Select plan later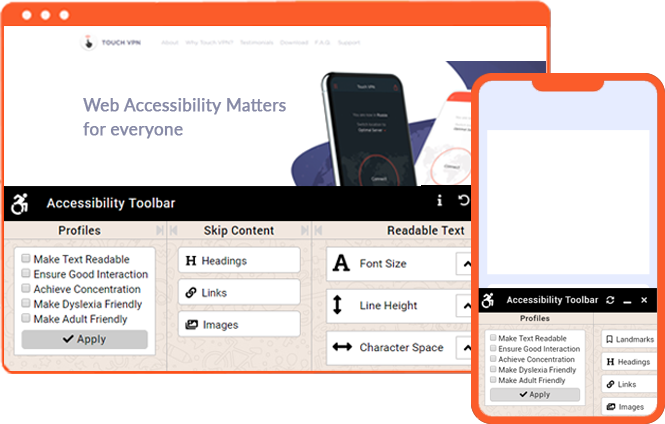 Accessibility enabler integrates with Drupal at ease
Integration Overview
Our Drupal Accessibility module is easy to install and configure. After you create an account with accessibility enabler our user-friendly onboarding process provides you with the OrgID, which you should just copy and paste into our accessibility plugin. That's it. We provide a tutorial on for the same as well.
Drupal Overview
Drupal is both a content management system and a blogging engine. It is fully featured and provides you with a great opportunity to create your own website without any design or script programming knowledge. It is free to use and has great community support.
Make your website a better place for everyone
Accessibility Enabler helps thousands of people to overcome their disability every month. Add an accessibility toolbar to your website and build a better society around yourself. Start making your contribution from today.
Try For Free