Web Accessibility Technology
This is the most excellent web accessibility solution.
Accessibility Enabler is a world-leading web accessibility technology built after intensive research. We continuously take feedback from a panel of accessibility experts and people with disabilities to bring out the best accessibility technology.
Start 3-Day Free Trial
No card required | Select plan later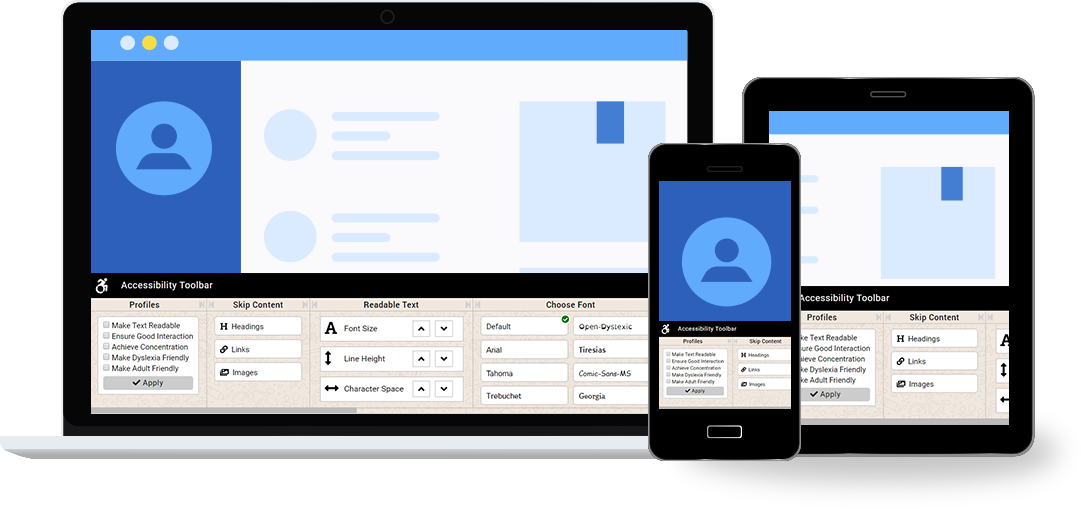 Accessibility Toolbar
Accessibility toolbar that
increases engagement

on your website

Give your visitors the experience and convenience they need on your website. Let your visitors customize your website to their personal needs with just a few clicks.

Our accessibility toolbar includes 30+ accessibility tools that address the need for different disabilities. With better accommodation possible, your visitors tend to engage more on your website.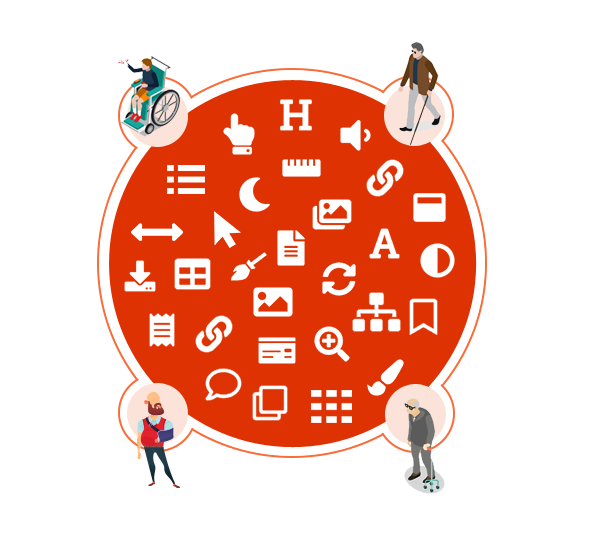 Innovative Design
Intelligent and
breakthrough design

for mobile and desktop

When opened, most accessibility widgets in the market cover 80% of the screen. Because of this, your visitors cannot immediately experience the change done on the page. Such an experience creates a bad impression on the customer's mind.

We understand user experience is the key to business success online. Hence, we have designed the accessibility widget that accelerates the user experience. Our accessibility plugin covers less than 20% of the screen both on mobile and desktop.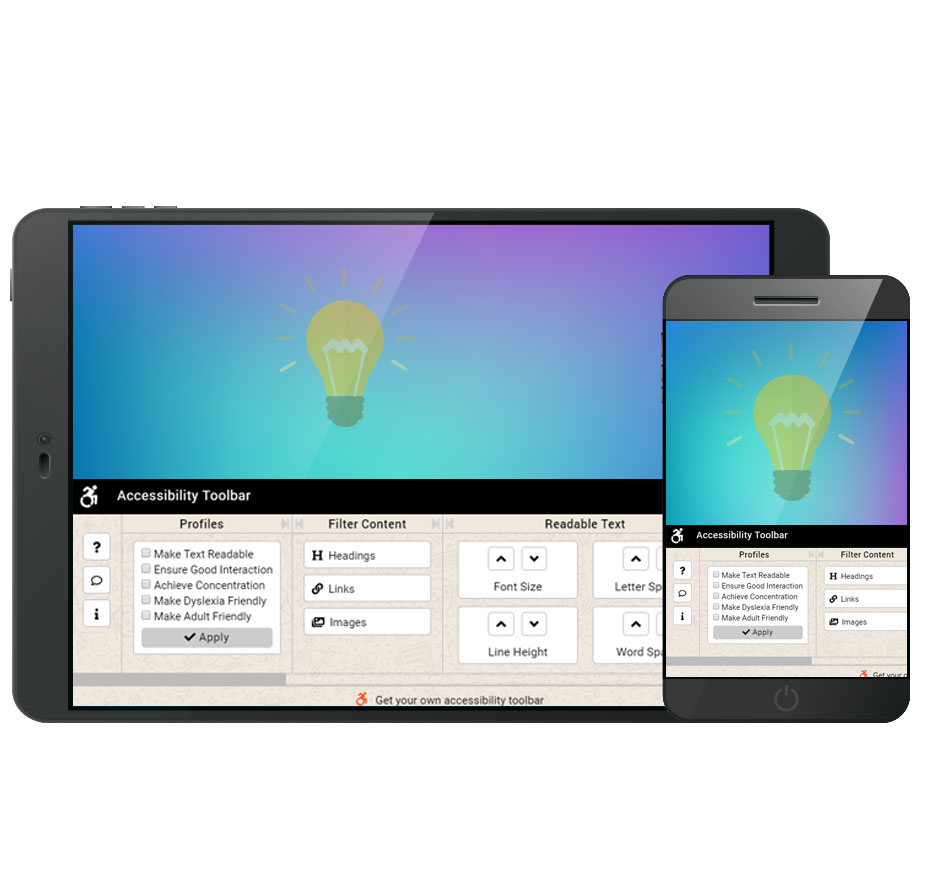 Accessibility Profiles
Powerful yet
simplistic presets

to adjust page quickly

Accessibility presets helps users to apply customizations to the page quickly. Instead of selecting from an array of accessibility options, users can quickly select a pre-defined set of options.

Presets are the collection of accessibility settings designed for a particular purpose. Users can apply more than one preset at a time. Right now, there are 5 preset available for all users.
Make Text Readable
Ensure Good Interaction
Achieve Concentration
Make Dyslexia Friendly
Make Adult Friendly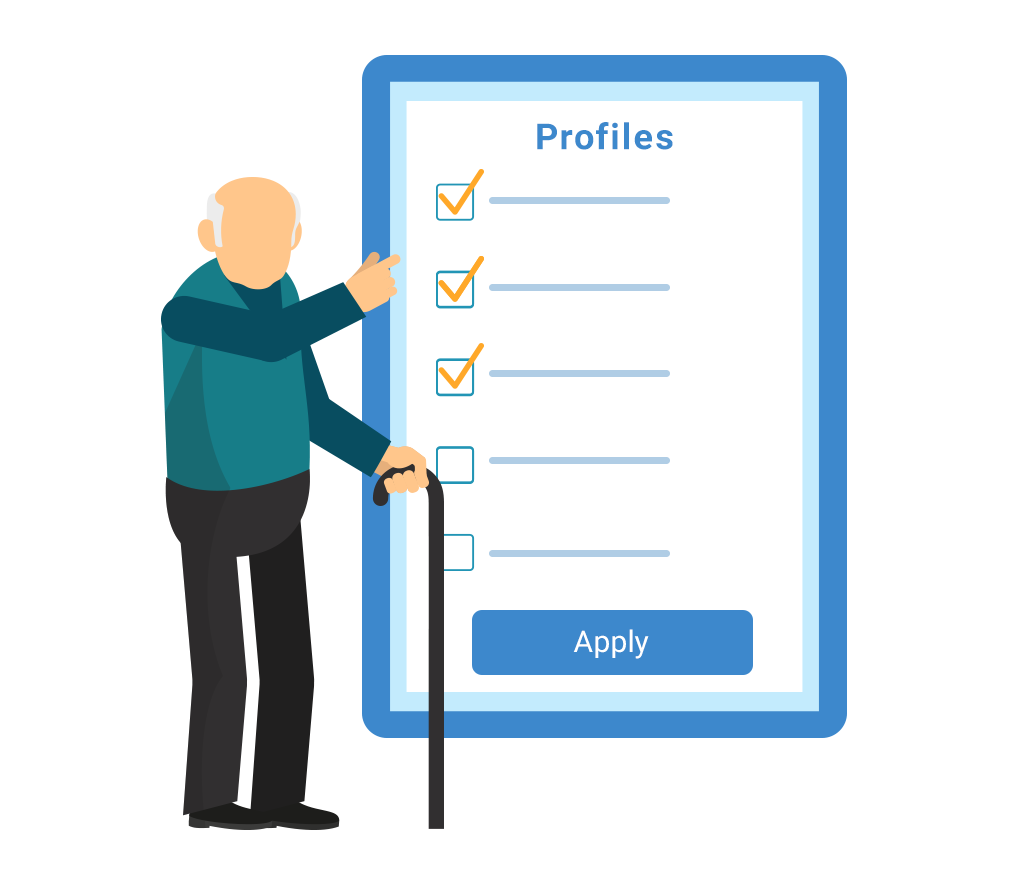 Accessibility Widget
Customizable

accessibility widget trigger button.

You can fully customize the trigger button that opens the accessibility toolbar.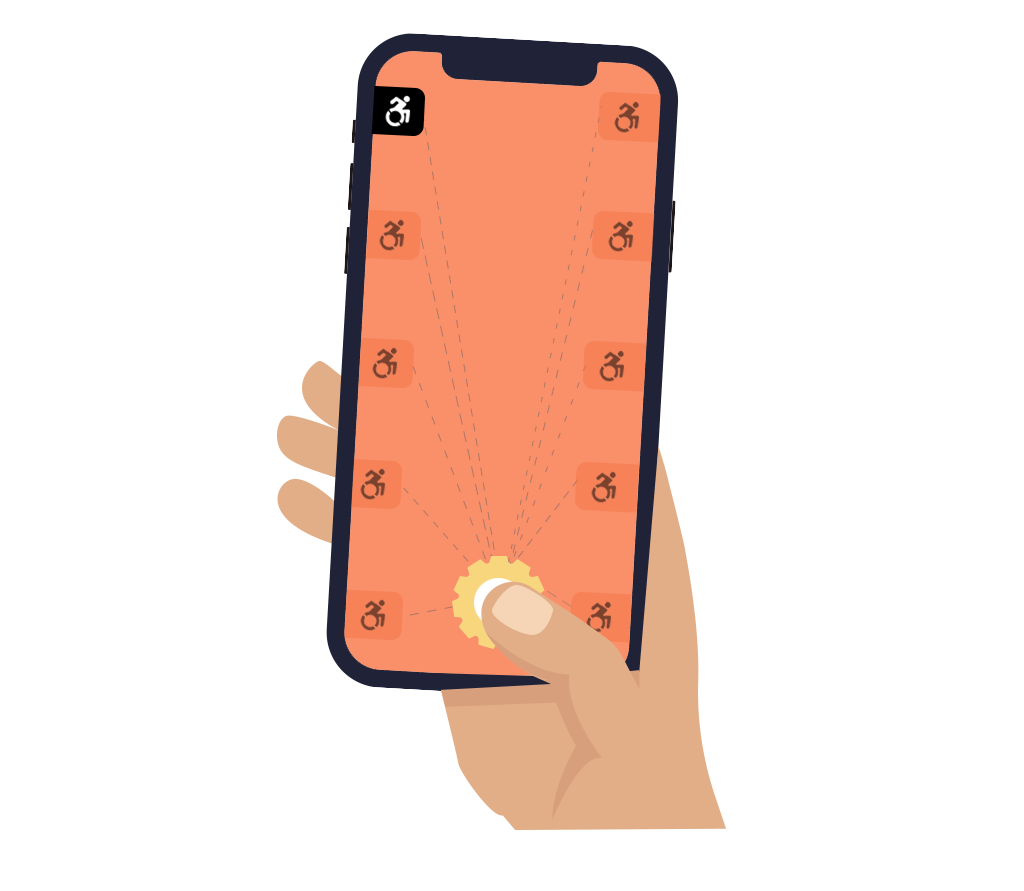 Trigger button color
You can change the trigger button color to suit your website branding. Choose from 16 plus color themes that adhere to accessibility guidelines for color-contract.
Trigger button position
You can change the position of the trigger button on the screen depending upon your website design. You can choose from 10 plus trigger positions that cover almost all possibilities.
Mobile and desktop position
Configure the position of the trigger button differently for both mobile and desktop. This feature helps to place the trigger button in an appropriate position on different devices.
Custom trigger button
Build a highly customized trigger button to make it look more native on your website. It can be anything from a floating button to just a link in the header menu.
Branding Accessibility Toolbar
Apply your
branding

to the accessibility toolbar

Your brand is your identity. We understand it very well. Hence we have made it possible to apply your brand colors to the accessibility toolbar.

We have a collection of 16 plus color themes that adhere to accessibility guidelines for color-contract. You can select a color theme that matches closely with your brand colors.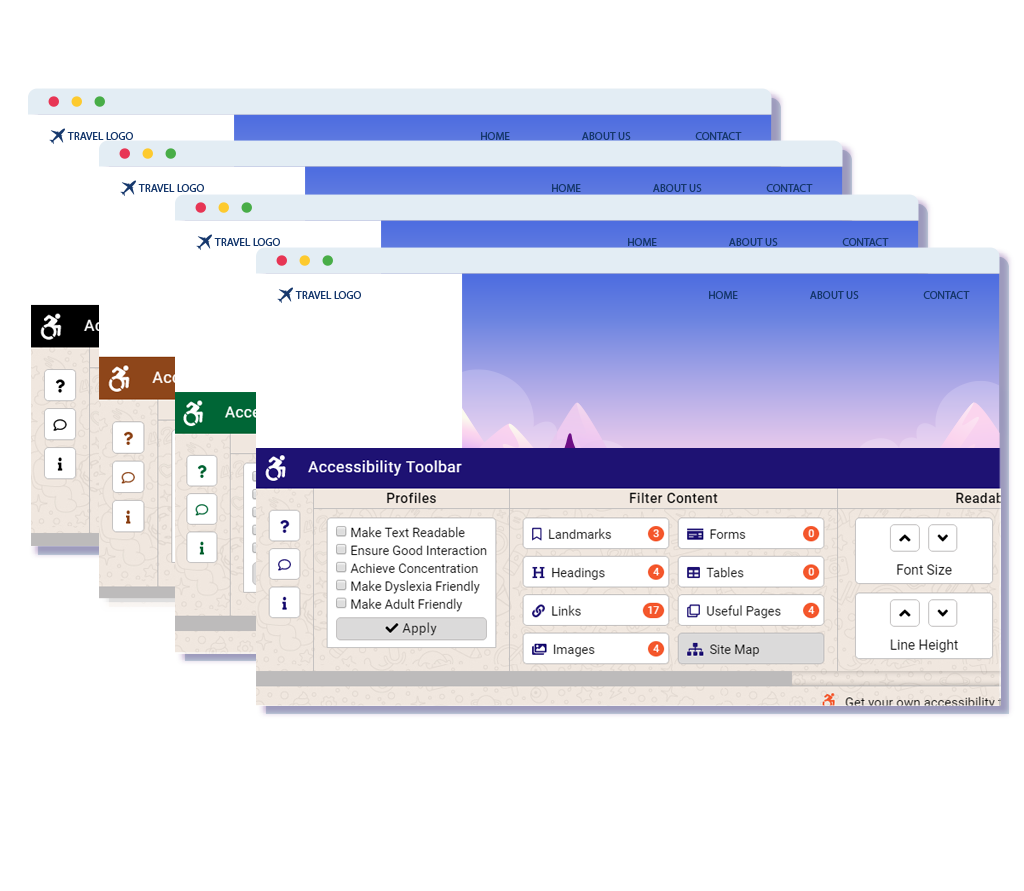 GDPR Ready
GDPR-compliant

and ready for Europe

Accessibility enabler doesn't store any identifiable personal information of your visitors. All we save is their preferred selections in the accessibility toolbar.

Your visitors can download their preference data as JSON and can even erase their data from the toolbar. That makes us more compliant with GDRP regulations.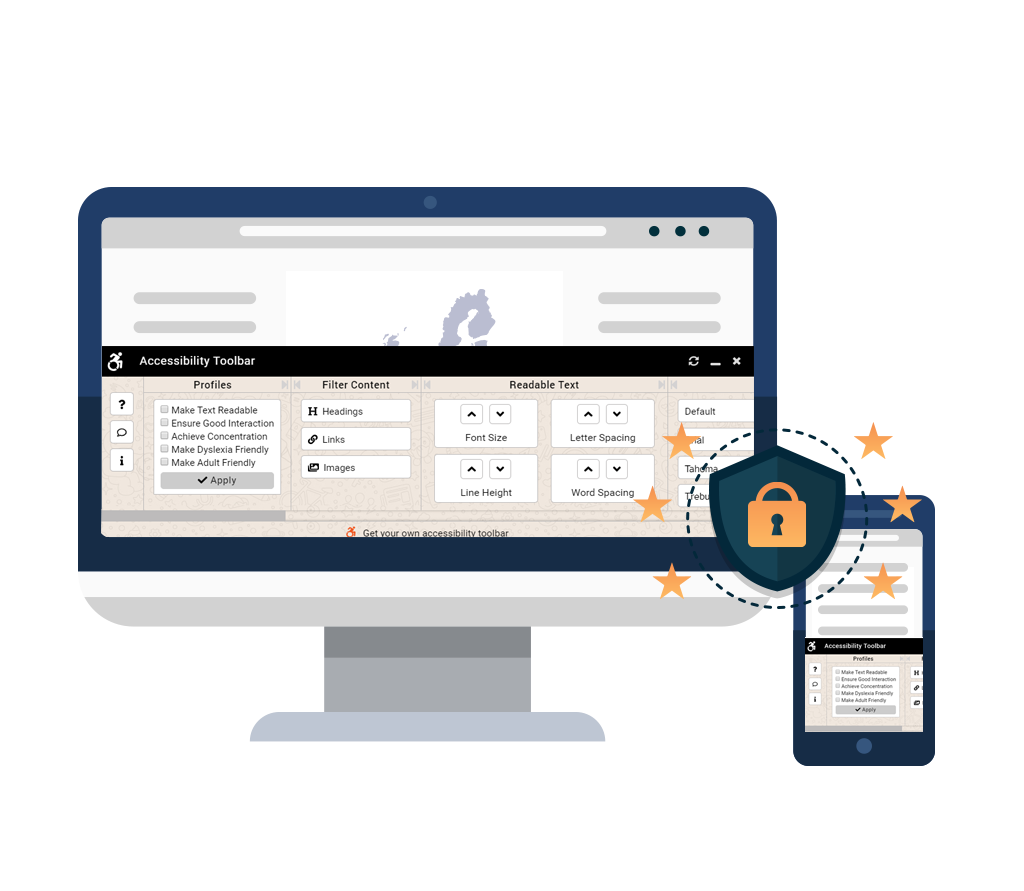 Accessibility Initiative
Express your
commitment

towards accessibility.

We provide you with all the resources required to show your accessibility initiatives to the outside world.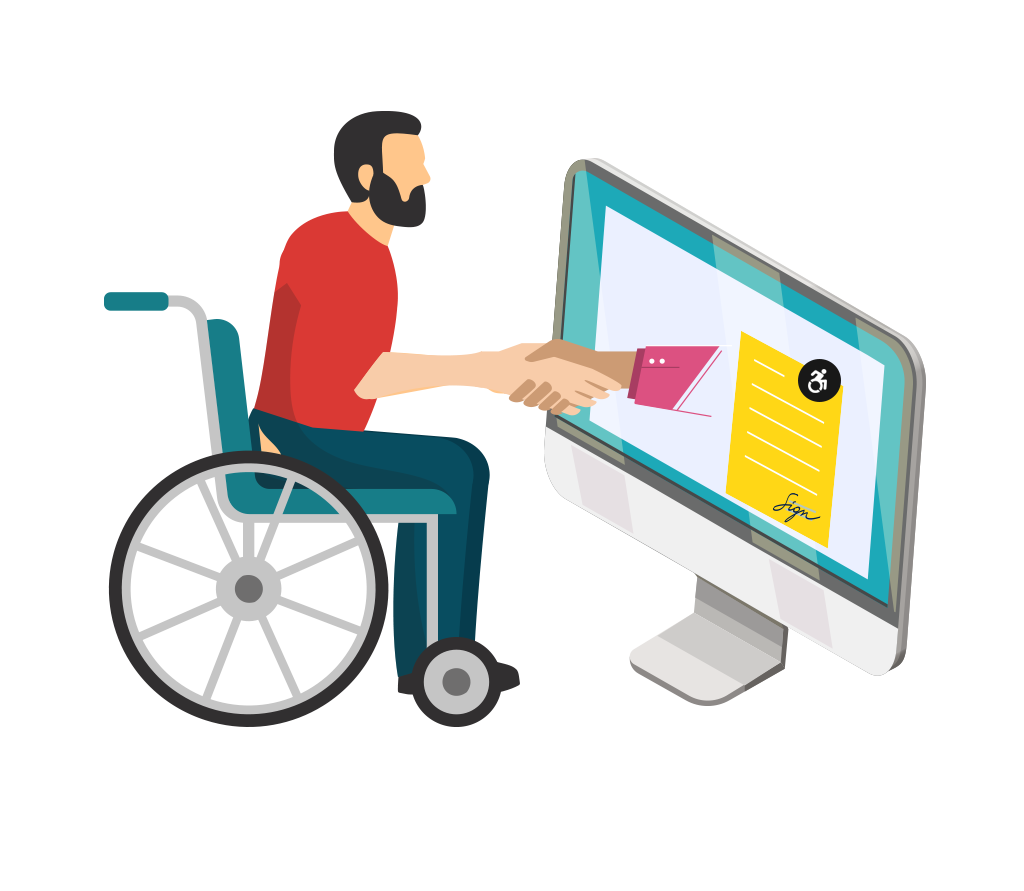 Accessibility Statement
Build your personalized accessibility statement using our easy to use accessibility statement generator. It takes less than 2 minutes to generate an accessibility statement for your business.
Accessibility Badge
Add an accessibility badge in the footer part of your website. When visitors click on the accessibility badge, they can see your initiative towards accessibility.
Accessibility Certificate
This certificate helps you to show your initiative towards accessibility. This small act will increase trust in your customer's and vendor's minds.
More unique features and benefits.
Multiple language support
Accessibility toolbar supports 105 languages. You can choose the default language of the accessibility toolbar. Also, your visitors can change the language to their preference anytime by themselves. Know more
Scroll to top
Scroll-to-top is a floating button that helps the users get to the top of the page with a single click. With this, users can avoid too many mouse scrolls or clicks.
Our web accessibility solution at a glance
Learn about our digital accessibility solution in few minutes. Quickly understand features and benefits and find out if we are the right fit for your needs.
Make your website a better place for everyone
Accessibility Enabler helps thousands of people to overcome their disability every month. Add an accessibility toolbar to your website and build a better society around yourself. Know more about accessibility plugin and accessibility solutions
Start 3-day Free Trial
No card required | Select plan later