Complete web accessibility audit report along with recommended fix
Increase compliance with WCGA 2.1, ADA, Section 508 by getting your website checked by accessibility experts
Get Audit Report
Ignore to invite accessibility lawsuits for sure
Accessibility lawsuits are almost tripling every year. Ignoring web accessibility will attract lawsuits on your business.

Spend your time and efforts to grow your business instead of fighting lawsuits. Our accessibility experts helps you to avoid lawsuits.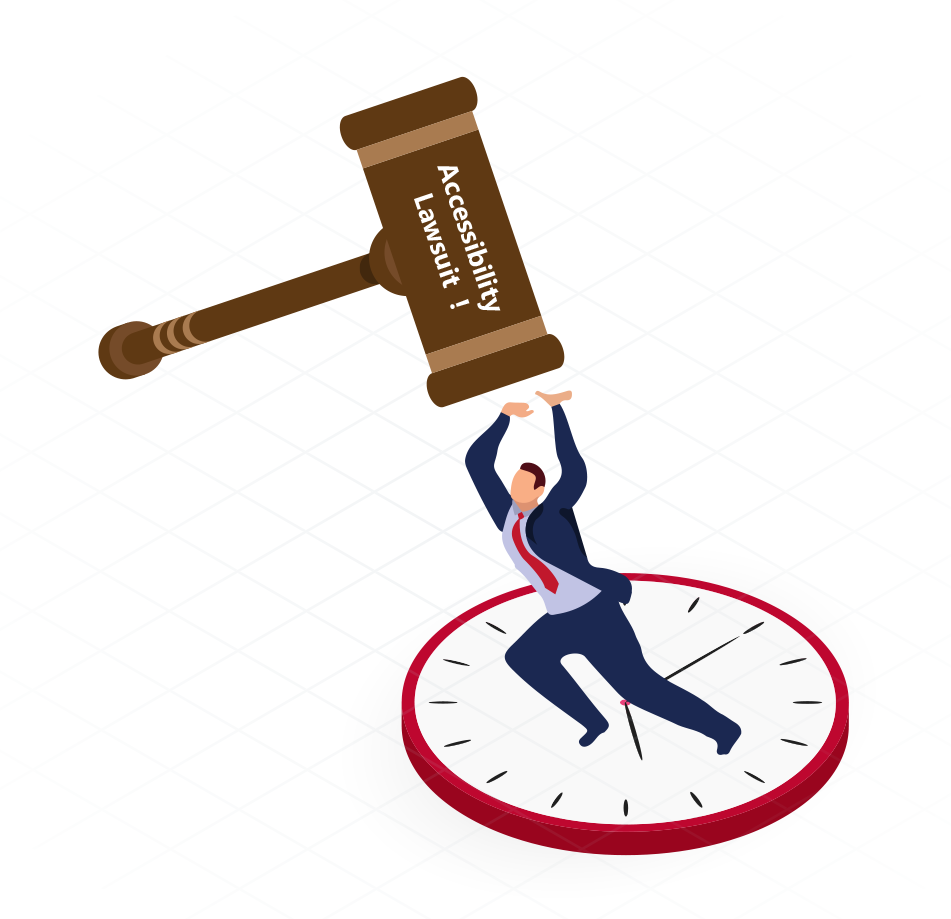 Pay hefty penalty by being careless
Ignoring web accessibility not only hinders your growth but also kills your profitability. In most cases, brands pay a hefty penalty to get away from accessibility lawsuits.

With accessibility audit report by our experts you can save your business in a remarkable way.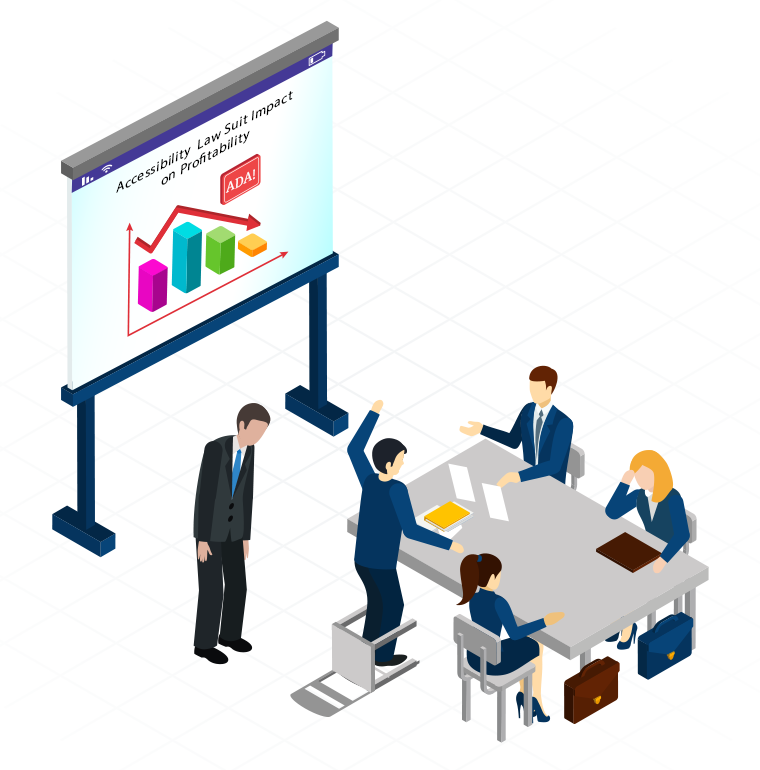 Boost your brand value, set it all time high
Get appreciated from your customers all the time. Taking initiative to make website accessible is always recognized and talked about.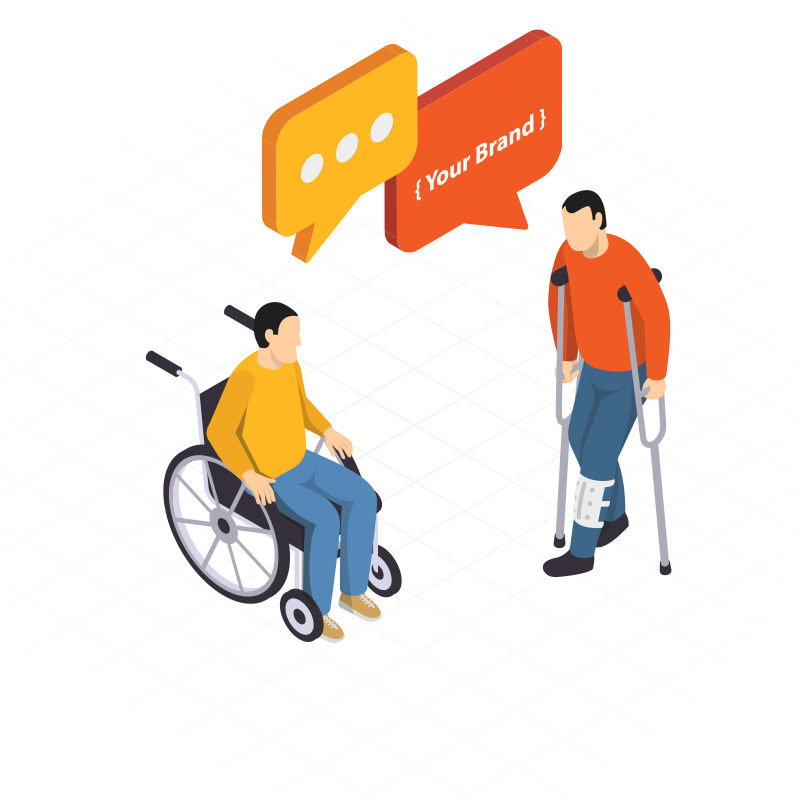 Make your sales the highest this year
This disability-friendly website gets millions of people with accessibility needs. You can increase your customer base that your competitors fail to reach.

Research says in every site, 25% of the total traffic consists of disabled people. Thus our accessibility compliance solution helps you to increase your sales by 25%.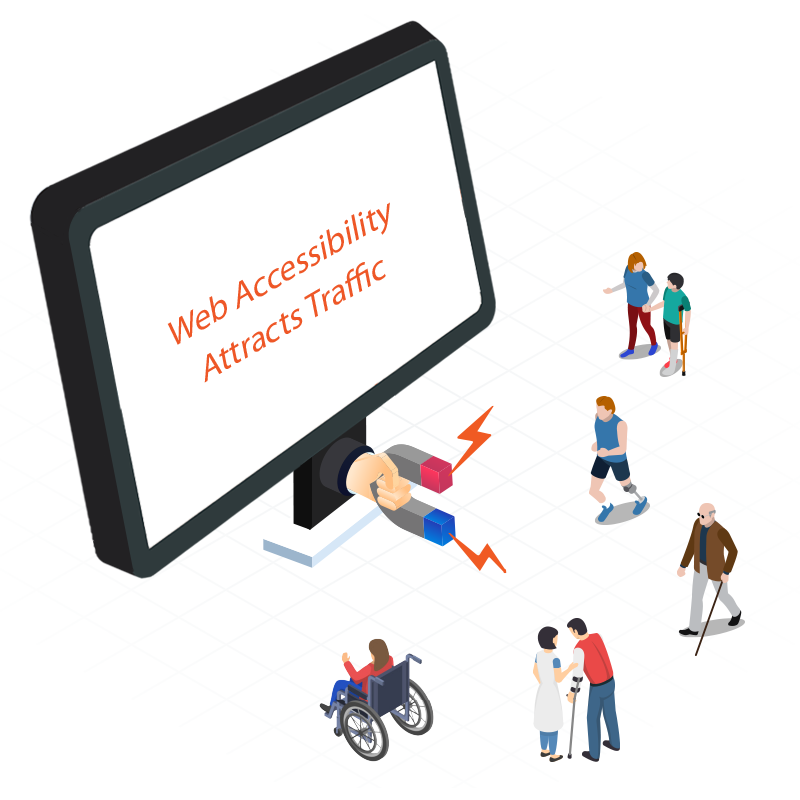 Make your social responsibility program remarkable
Your organization already runs a corporate social responsibility program to improve the lives of the needy. Likewise, extend your help to people with accessibility needs as well.

Research says, 15% of the world's population consists of disabled people. We would request you to help these people and bring in a positive impact on their lives in one way or the other.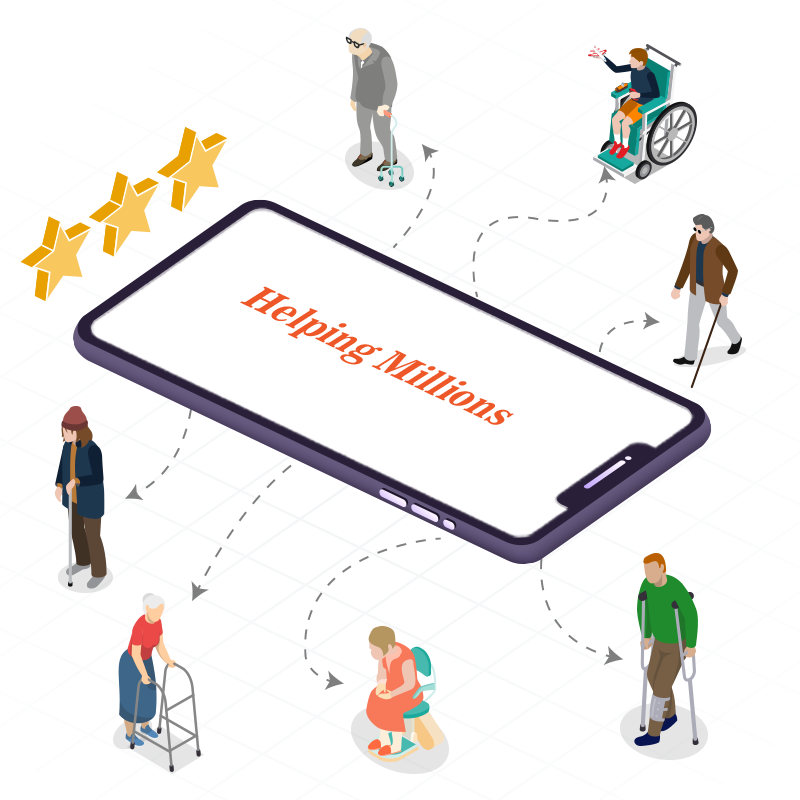 We're the accessibility experts you always wanted.
That was us humbly pointing out a mere fact that we hear from our clients, most often. woot!
Works perfectly. Allowed us to implement a much needed service on our site



The report looks very thorough. I like how you added a recommended fix



Make your website a better place for everyone
Help thousands of people to overcome their disability every month. Get an accessibility audit done to make your website more accessible and build a better society around yourself. Start making your contribution from today.
Get Audit Report