Trust Builder
Inspire and grow
trust

in your brand faster

Showcase all trust factors in one place. Gain your website visitors' trust within a few minutes and increase brand revenue.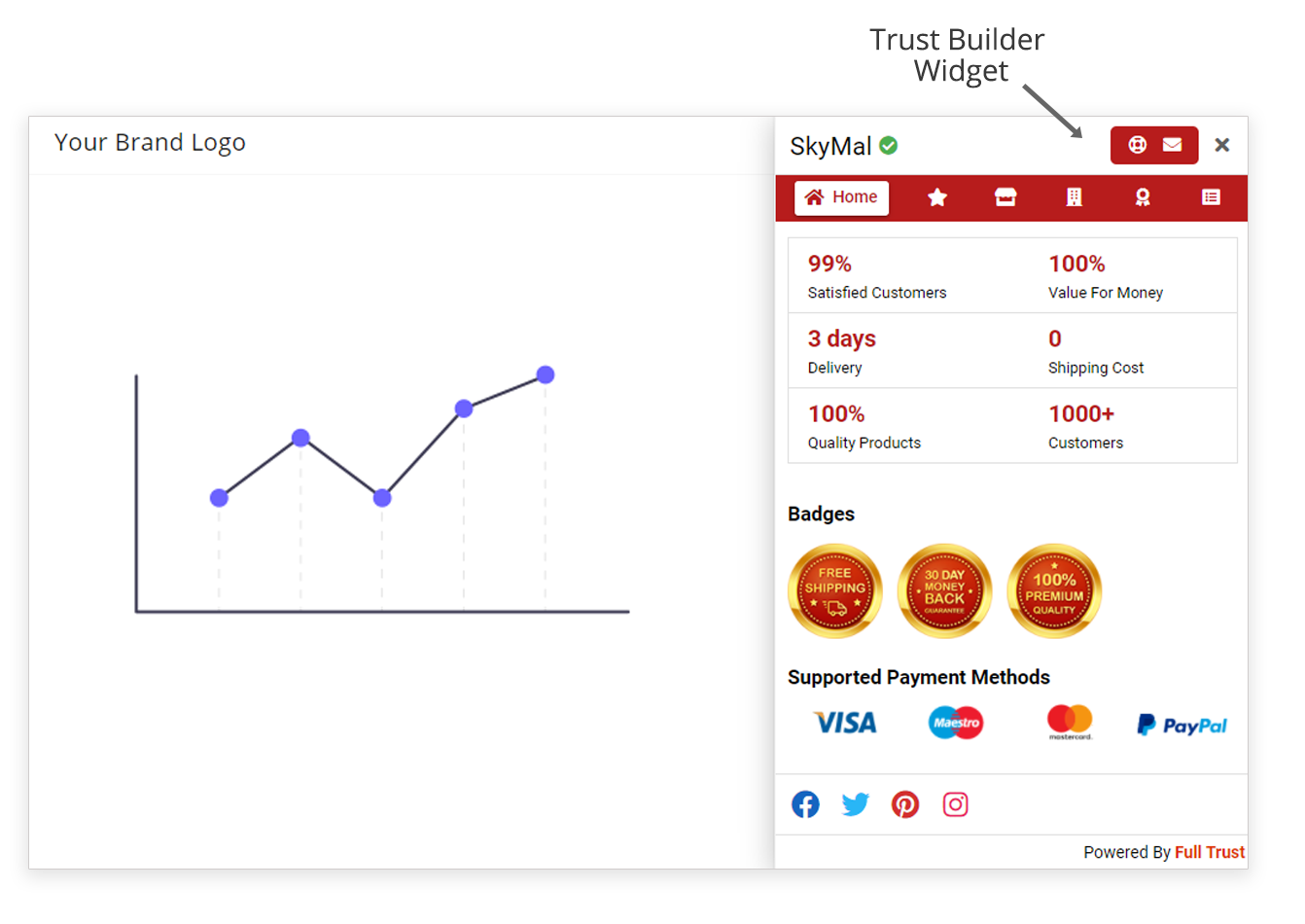 Why is your brand losing on new customers?
Also know how we help to fix those issues.
Your brand today
Lacks information and brand impression
Today, visitors put extra effort to obtain information that creates trust in your brand. It creates a poor impression on the brand.
Confused customer leaves, hence no sales
Today, your website lacks many trust factors. So most visitors, don't buy, choose to leave instead.
Your brand with Full Trust
Create trust at a glance
Our widget presents all trust factors in one place with ease and style. It makes visitors trust your brand faster.
Get more sales faster
Showcase 14+ trust factors in a single place. Gain trust instantly and get more new sales and repeated orders.
Trust Factors Covered
Includes everything to accelerate trust
You can include everything that matters from the customer's point of view in one place to address the trust concerns of your website.
14 trust factors covered
Easy to install.
Exceptional user experience
Color themes
Customizable widget button
Multiple widget position
Integrates With Any Website
Takes less than 2-minutes to install on any CMS or web hosting platform
Installing Full Trust on your website is as simple as installing a Google Analytics or Facebook Pixel. You just need to copy-page a single line of javascript on to your website.

View All Integrations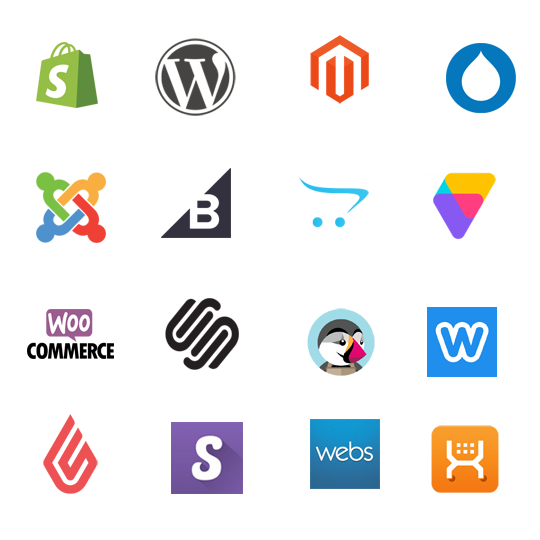 What are trust factors?
Trust factors are small pieces of information that build the confidence of the visitors about your services and products. People consider these during their research and purchase cycle.
Why do trust factors matter?
People are more suspicious before they buy anything online. Trust factors are signals that tell them that they are safe and protected on your website.
Impact of trust factors on conversion.
48%
said trust seals are crucial in building trust
Source: Econsultancy survey
46%
said clear display of company details is a must before they buy
Source: Baymard Institute study
51%
of shoppers prefer to have well-written return and refund policies
Source: Econsultancy survey
90%
of customers are influenced by online reviews when buying
Source: Dimensional Research survey
Full Trust can convert prospects into customers faster.
Visitors' trust in your business is a starting point of sales. Full Trust helps you to strengthen it and convert prospect to customer faster.
Start 5-day Free Trial
No card required | Select plan later